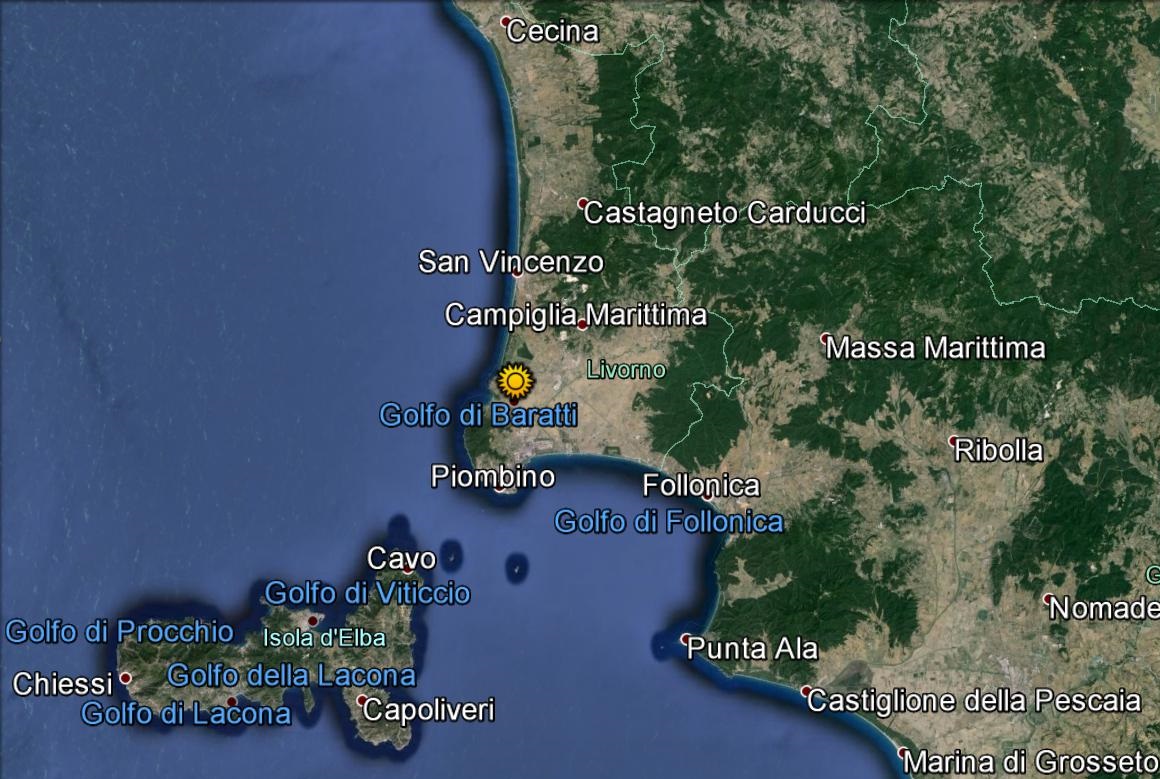 From highway VARIANTE AURELIA (E80) exit San  Vincenzo sud,
 at the 1st stop sign turn right and at the next stop sign turn right again, towards San  Vincenzo. At the 1st roundabout turn take the second exit towards Piombino; then in  the 2nd roundabout take the second exit again, you get on Via della Principessa  (SP23): continue following this road, and pass the Park of Rimigliano;
 Travel approx 11 km. After passing roundabout for Baratti, turn left towards  Populonia Stazione (train station). At the end of the road, in a small Piazza (square), turn left, and then turn right in the first road you see. Go on and you will encounter Via dei Flabelli.
Continue 300 meters to a Pine Tree row. Turn left at the Pine Tree row and you will see us shortly on your left.
You have arrived.